Big boost for nursing education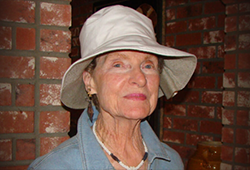 Providence St. Mary Foundation recently received the largest stock donation in the history of the hospital.
The donation made in 2015, which amounted to over $519K, will be used to support nursing education. Betty Lou, the donor, expressed a sincere interest in creating incentives for nurses to achieve higher education. Because of Betty Lou's generosity, three areas of nursing education will be impacted: a virtual nursing library, a learning lab, and nursing scholarships.
Director of Clinical Excellence, Gloria Peak emphasized, "As a nurse who is just weeks away from obtaining my doctorate in nursing practice, I personally know the value and impact of education. I have become more confident of my ability to develop systems that promote the highest quality of life for all people in the community. I am grateful to work at a ministry that has supported me in my educational journey. I hope to mentor other nurses who would like to continue with their nursing education. It is our sincere hope that Betty Lou's passion will inspire others to donate."