The High Desert Legacy Network
The High Desert Legacy Network
"Trusted Professional Business Advisors"
St. Joseph Health, St. Mary

The High Desert Legacy Network is a group of trusted business advisors of St. Joseph Health, St. Mary. They are here to support and advise you as you make your financial plans. They also understand the mission of St. Joseph Health, St. Mary, and are vested business partners in the high desert community. Below you will find their contact information and description about their expertise and services.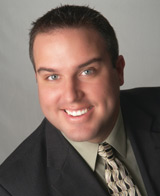 Mark Yates
, CERTIFIED FINANCIAL PLANNER?
Wealth Strategies Group, Director of Operations
Securities America Inc., Registered Representative
Securities America Advisors, Inc., Financial Planner
CA Insurance License #0E38409
myates@wealthstrategiesgroup.net
www.wealthstrategiesgroup.net
(714) 384-4144 Office
(714) 384-4141 Fax
Mark is a CERTIFIED FINANCIAL PLANNER? with the Wealth Strategies Group of Securities America Inc., Member FINRA and SIPC. Brokerage accounts are carried with National Financial Services, a Fidelity Investments Company.
Mark holds a Bachelor's degree in finance from the University of California Fullerton. Mark has a Series 7 and Series 66 FINRA license and has been in business since 2003. Mark specializes in comprehensive finanical planning, which includes retirement income strategies, investment management, tax planning and estate planning strategies. Mark is insurance licensed in California, Utah, Indiana, Michigan, Washington and Nevada, License# 0E38409.
Mark has conducted numerous seminars and courses related to investment management, tax planning and estate planning over the course of his career. Audiences have included private corporations such as Flowroute LLC in Seattle Washington, Matrix Tile in Anaheim, California, Mitsubishi Electrics in Orange County, California and YUM YUM Dounts with several locations in California. Mark has also helped instruct courses at Golden West College, Orange Coast College and Mater Dei High School.
Mark is active in the community and has sponsored many events with the Victorville and Apple Valley Chambers of Commerce. Mark has also served in several political campaigns in the High Desert and Orange County. In his spare time Mark enjoys playing golf at Spring Valley Lake Country Club and spending time with his family.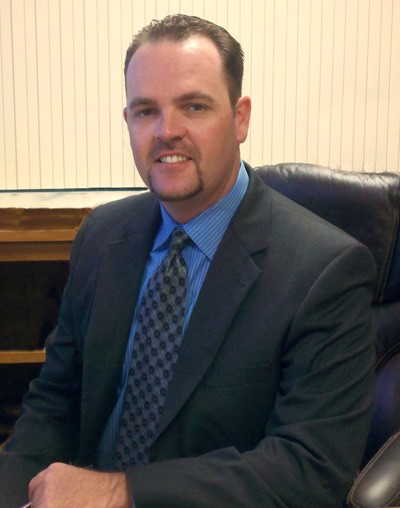 Chris Martin
Registered Principal / Advisory Associate
California Insurance License #0C43480
16191 Kamana Rd Suite 202
Apple Valley Ca 92307
Phone: 760-946-2220
Fax: 760-946-2277
Email:
cmartin@cfiemail.com
On the web @
www.ArchAngelFinancial.com
Chris has spent the past 14 years working in the financial services field helping families and businesses plan and save for their future. Chris's primary role as lead adviser at ArchAngel Financial is meeting with clients and prospective clients to educate them on the different financial and investment strategies that are available to help them reach their goals. Once the different strategies and risks are understood by all parties, Chris and his team help implement the plan. After the plan has been implemented Chris' role continues as adviser to the plan and Chris will meet with clients on a regular basis to review performance and make any necessary changes to keep the plan on track. Chris has Series 7, 66, and 24 securities licenses.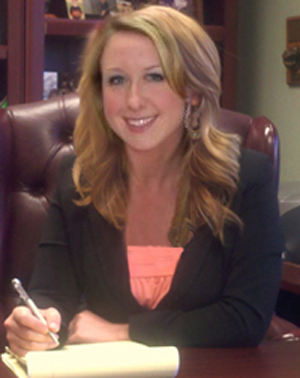 Victoria Martin
, Attorney at Law
ArchAngel Estate Planning
16191 Kamana Rd. Ste. 202
Apple Valley, CA 92307
vherrick@archangeltrust.com
www.archangeltrust.com
Ph: 760-946-2233
Fx: 760-946-2277
Victoria Martin is a licensed attorney practicing law in the State of California. She graduated from Abraham Lincoln University School of Law. Victoria works with individuals and families to design estate plans that keep their loved ones out of the court system and distribute assets according to their wishes and in the most tax-efficient and time-efficient way possible. Victoria grew up in a family-owned financial planning practice and has spent over half of her life involved in the financial planning industry. In addition to her California Attorney's License, Victoria holds her Series 7, 6 and 63 Securities Licenses, as well as her California Insurance License.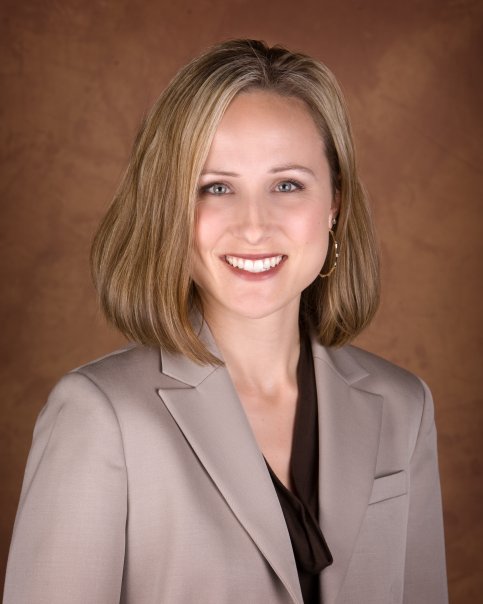 Alison M. Greiner, Esq.
GREINER LAW GROUP
17189 Yuma Street
Victorville, CA 92395
(760)955-3800
alisongreiner@greinerlawgroup.com
Alison graduated San Diego State University in 2000 with a Bachelor of Arts in Communication with an emphasis in Public Relations. In 2003 she received her Juris Doctorate from the University of San Diego School of Law, passed the bar exam and was admitted to practice law in the State of California.
Alison has been a member of the High Desert community since 2003. Since living here, she has worked at several local law firms and had the opportunity to practice in various areas of the law such as probate, criminal, civil litigation, family law, contracts, corporate law and estate planning. Besides employment in private practice, Alison worked as in-house counsel for a local staffing company and was the Charity Liaison for Macy's in 2012-2013 when they opened up a new store in Victorville. In May of 2013 Alison opened her own law firm, Greiner Law Group, and focuses mainly on estate planning.
Besides practicing law, Alison enjoys spending time with her husband David and two daughters, Abigail and Torrey. She is an avid tennis player and frequently volunteers in her children's classrooms. Alison has been a member of the Victorville Rotary Club, board member and Secretary of the Victor Valley Community Hospital Foundation, board member and Secretary of the Ryan McEachron Charitable Foundation and currently is the Secretary of the Spring Valley Lake Country Club Tennis Association.

Scott Smith, Managing Partner
RENAISSANCE WEALTH MANAGEMENT
Financial Advisor
LPL Financial, Registered Representative
Independent Financial Partners, Investment Advisor Representative
Scott.smith@lpl.com
www.rwmadvisors.com
CA Insurance Lic# 0D42940
(760) 951-3600 Office
(760) 245-2721 Fax
Scott is Managing Partner at Renaissance Wealth Management RWM specializes in Financial Planning Strategies, Client Portfolio Management, Estate Planning and Life Insurance, Retirement Planning and Retirement Plan Consulting (401k, deferred compensation, etc.)
Scott earned his Bachelor's degree from the University of Tennessee where he graduated with honors. Scott holds his Series 7, Series 66, Series 31 through LPL Financial, and CA Insurance license
Scott along with his wife and three children have lived in Apple Valley for over 21 years. Scott has been very active in the High Desert communities during this time. A business man here since 1998, long time member of the Victorville Chamber of Commerce, served as Vice President on a local hospital foundation board which gave him a better understanding of the healthcare needs locally and of the challenges our hospitals face in the high desert.